Click on the Icons to View More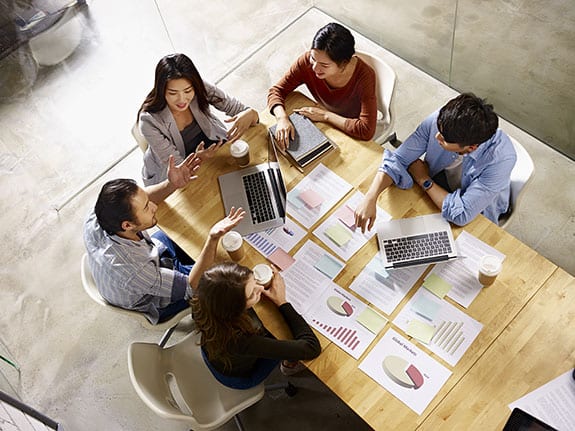 Welcome To

Your Strategic Agency Partner
We've built long-standing relationships based on Trust and Transparency!
With our agency, you will feel comfortable knowing that our priority is doing what's best for our agents so that they can better serve their clients. We have built our success on the success of our Agents. We focus on providing outstanding customer service and equip you with the knowledge and tools necessary to help grow your own business.
We are a national brokerage based out of California. We specialize in senior marketing products and are contracted with a wide array of reputable carriers, including United Healthcare, Humana, and Aetna plus many others (see full carrier listing here).
We look forward to getting to know you and helping you serve the booming senior market.
Please contact us today at 833-752-8300 with any questions you may have.
We are your one-stop-shop for all your Medicare and Life insurance contracting!
In addition, we offer to our Agents:
Independence – Own your own Bookand be paid direct from Carriers
Lead Support – Lead Nurturing
Strategic Partner
Onboarding/Product and Market Training
Compliance/Event Support
Mobile/Online Quoting Tools
Telephonic Medicare Applications
Virtual Agent Platform – Agent HQ
Retention Programs
Agent Support Coordinator(see below)
Agent Support Coordinator
Once contracted, a dedicated Agent Support Coordinator will be assigned to your account to help you through the initial contracting and onboarding process and to help answer any questions.
Your agent support member can also help you with the following:
Ordering or downloading product plans and materials
Keeping track of your Insurance Licenses and expiration dates
Updating you on important carrier updates within your market
Keeping you aligned and compliant with all CMS regulations
Educating you on online Apps to enroll members
We're frequently asked by agents- "What makes us different from other IMO's or FMO's?" That's a fair question. One of the biggest reasons is our level of service and support. We are invested in your success from day 1, and part of that investment is actual money.
Here are some of our current new agent onboarding incentives:
Medicare
First 10 exclusive leads free.
AHIP reimbursement
Prospecting lists provided at no cost
1,000 T65 mailers each month for top producers.
Co-op marketing dollars available up to $5,000 per year for Top Producers!!
Life and Annuity
Co-op marketing bonus on first issued annuity, IUL or whole life case.
Rules and restrictions
To qualify for new agent incentives, agent must be contracted directly with Slate and not one of our affiliate agencies. If contracted with affiliate agency, see affiliate agency for incentives. Agent must contract with at least 3 "significant" or competitive insurance carriers in your geographical area. Agents selling Medicare must appoint and certify to sell Medicare Advantage products in addition to Medicare Supplements. Agent will only be reimbursed for AHIP once successfully completed through required link. Exclusive leads will not be provided until an agent is certified and "ready to sell". To qualify for 1,000 T65 mailer each month, required production will be assessed off previous month's production. "Top Producer" qualification means over 100 Medicare sales per calendar year. Life and annuity bonuses will be paid out quarterly and are subject to chargebacks if issued business does not pass free look period or first year. Allianz preferred product is excluded from promotion. For questions or clarification, please contact us today.
Obtain your State Insurance License.
Check with your state's Department of Insurance ("DOI") to determine their procedures and requirements. If you plan on selling insurance in multiple states, make sure to obtain their non-resident licenses in each desired state.
Get Contracted.
As a new agent, you'll start by submitting your contracting paperwork electronically by clicking here. The insurance carriers will also require the following:
Copy of your resident state insurance license and any non-resident licenses. If you are contracting as a business entity include your business licenses.
Copy of your E&O insurance
Copy of a voided check for direct deposit
If applicable:
Copy of proof of anti-money laundering training (if you are selling life or financial products)
Copy of written explanation for any background issues
We will scrub your documents for errors and inconsistencies then send your package to each of the carriers you'd like to represent.
Obtain an Appointment and a Writing Number.
Once your paperwork has been submitted to an insurance carrier, they will review your documents and perform a background check. This process usually takes 2 weeks. Once the carrier has approved your appointment they will contact you via email or traditional mail to provide you with your agent writing number and your next steps.
Certify to Sell.
With your writing number, you can now begin taking product certifications.
Most insurance carriers require agents to first take AHIP (American Health Insurances Plans) Training. Once you have completed AHIP and carrier specific certifications, you will now Ready-To-Sell.
* All agents must be contracted, licensed, appointed in the state they want to sell, and certified before they can sell our products.
If you are still not certain and would like to attend a local informational event in your area, please contact us or RSVP for an event near you.